THE FOUR STEP PLAN TO CREATE YOUR OWN VEGETABLE GARDEN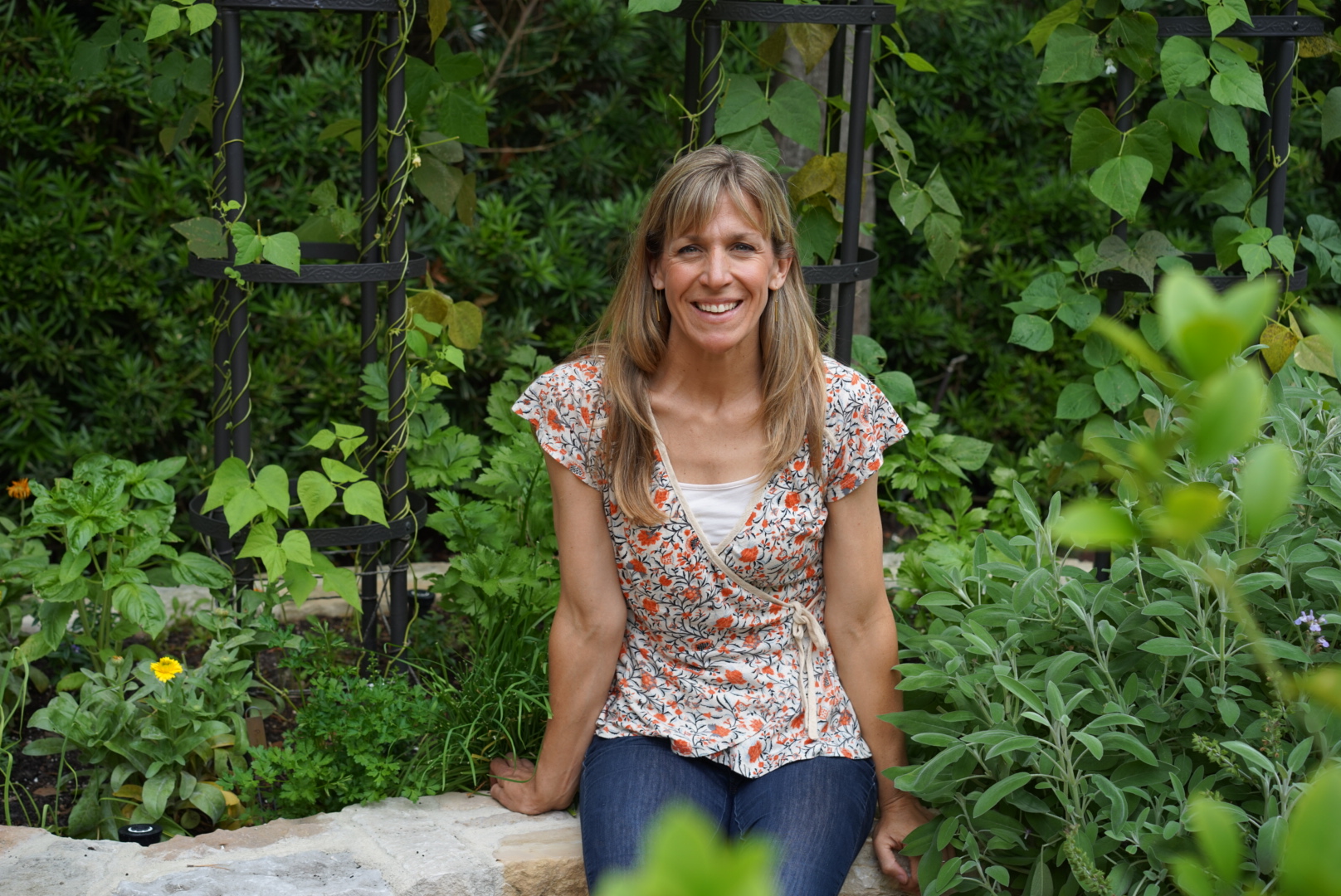 BROUGHT TO YOU BY NICOLE BURKE
Owner and Founder of Rooted Garden, Nicole's designed more than 150 custom vegetable gardens and edible landscapes. She knows what difficulties potential gardeners like you face-she's consulted with over 200 clients! She's gardened in over five gardening zones and knows what works and what doesn't. And she's telling all in this FOUR STEP course.
It's time to take the guesswork out of gardening
Let's make gardening fun instead of frustrating
Ready to finally make that garden dream come true but a wee bit overwhelmed with all the details?
Wishing someone could just tell you the step by step or do you love searching for the answers on Google?
Afraid to move forward because you might make some big costly mistakes?
HOW TO KITCHEN GARDEN is your step-by-step guide to successfully design & set up, grow, and tend a thriving and beautiful vegetable garden, all in a 4 module, self-paced online course.
I've grown herbs and vegetables in the backyard of a town home in zone 6, a rental in zone 7, and homes in zone 9 and 5.
Through Rooted Garden, I've designed gardens in nearly every situation: driveway gardens, gardens in full shade, gardens on a high rise balcony, gardens in a large yard. I've helped gardeners not only in Texas but in the Carolinas, the Pacific Northwest and many states in between.
And now?
I'm sharing all I've learned from all these gardens with you!
Sound like a beautiful thing?
What are new gardeners saying after working with Nicole?
Kitchen Garden Setup
Choose the very best possible location
Decide on the size & design of your gardens
Construct & Install your gardens
Create an awesome soil mix
Set up an irrigation system
Put it all together
STEP TWO
Four Seasons in the Kitchen Garden
Learn your unique seasons
Prioritize your plants & projects for each season
Maximize your successes by timing it right
STEP THREE
Planting the Kitchen Garden
Plan the year in your garden based on a system we've developed for every climate
Prioritize the plants, trees, and more that will be best for you and your plate
Make a planting plan for each season based on our proven recommendations
STEP FOUR
Tending & Enjoying Your Kitchen Garden
Be ready for anything
Study up on potential growing challenges and signs of garden trouble
Learn the key pest issues and how to deal
Be prepared for changes in weather and challenging growing conditions
Get ready for the next year and the year after that and