Don't Spend Money on Grocery Store Herbs but Grow These Five Varieties of Sage Instead
Dreaming of an herb garden but not sure where to start?
Planting some unique varieties of organic perennial herbs is the fastest step toward a green thumb. And the results are beautiful and delicious.
When I first started growing Sage, I only tried one variety-the typical Culinary Sage. It wasn't until I started Rooted Garden and ordered a flat of "multi-variety Sage' that I expanded my culinary horizons.
When the large leaves of Berggarten and the variegated Tricolor arrived, I 'branched out' and tried Sage in my front yard landscape. The results were so pretty and I suddenly had expanded the kitchen garden in an unexpected direction.
Here are a few varieties to try. And by the way, Sage is slow to grow from seed, so ask for plants of these unique varieties at your local nursery.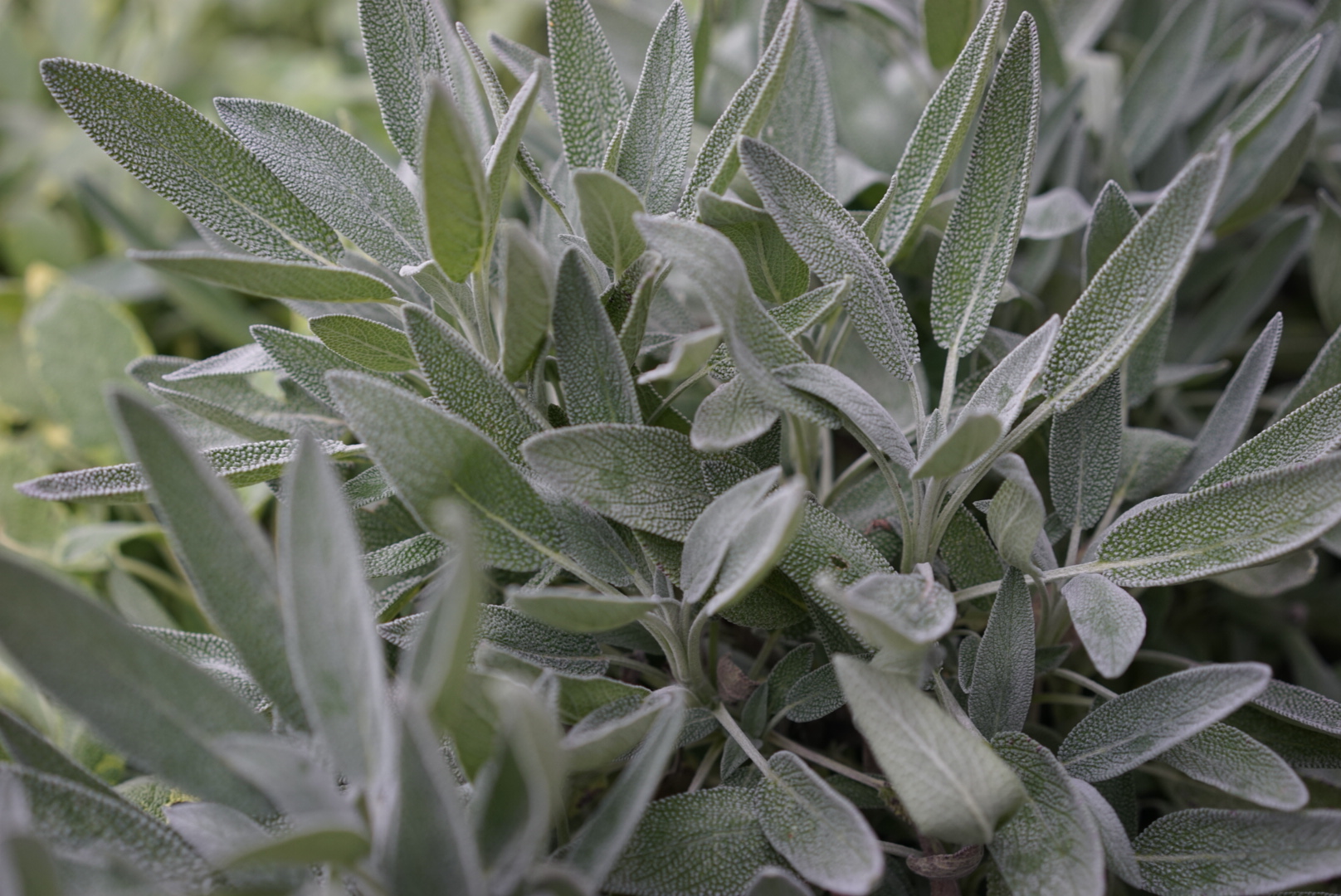 Typical Garden Sage with gray-green leaves that are long and narrow. The plant is so fragrant and leaves can be used both fresh and dried.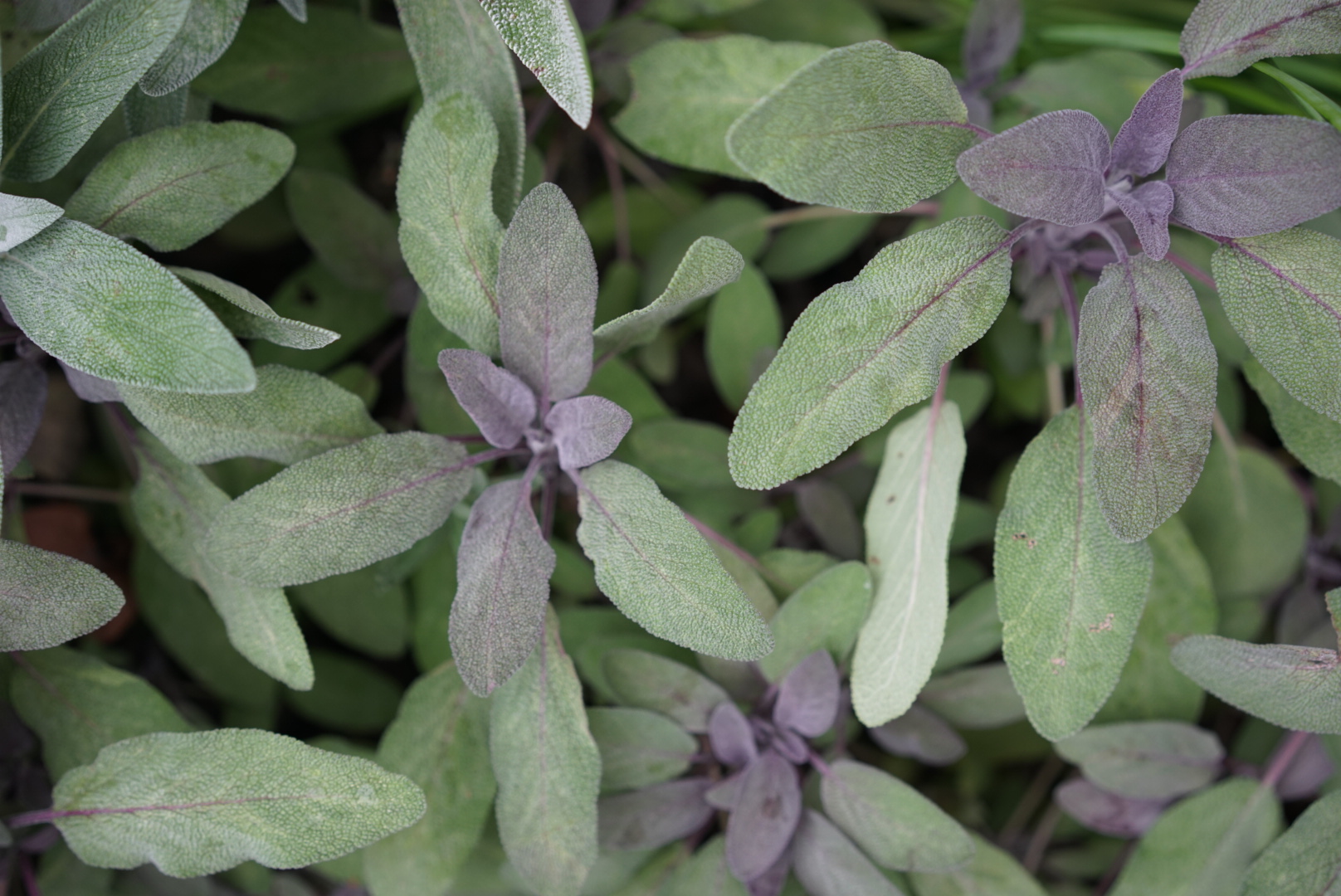 Beautiful plants with purple-tipped foliage rarely blooms so maintenance in the landscape is simpler. Plants can be pruned to desirable shape but be sure to only cut 1/3 of the foliage at a time.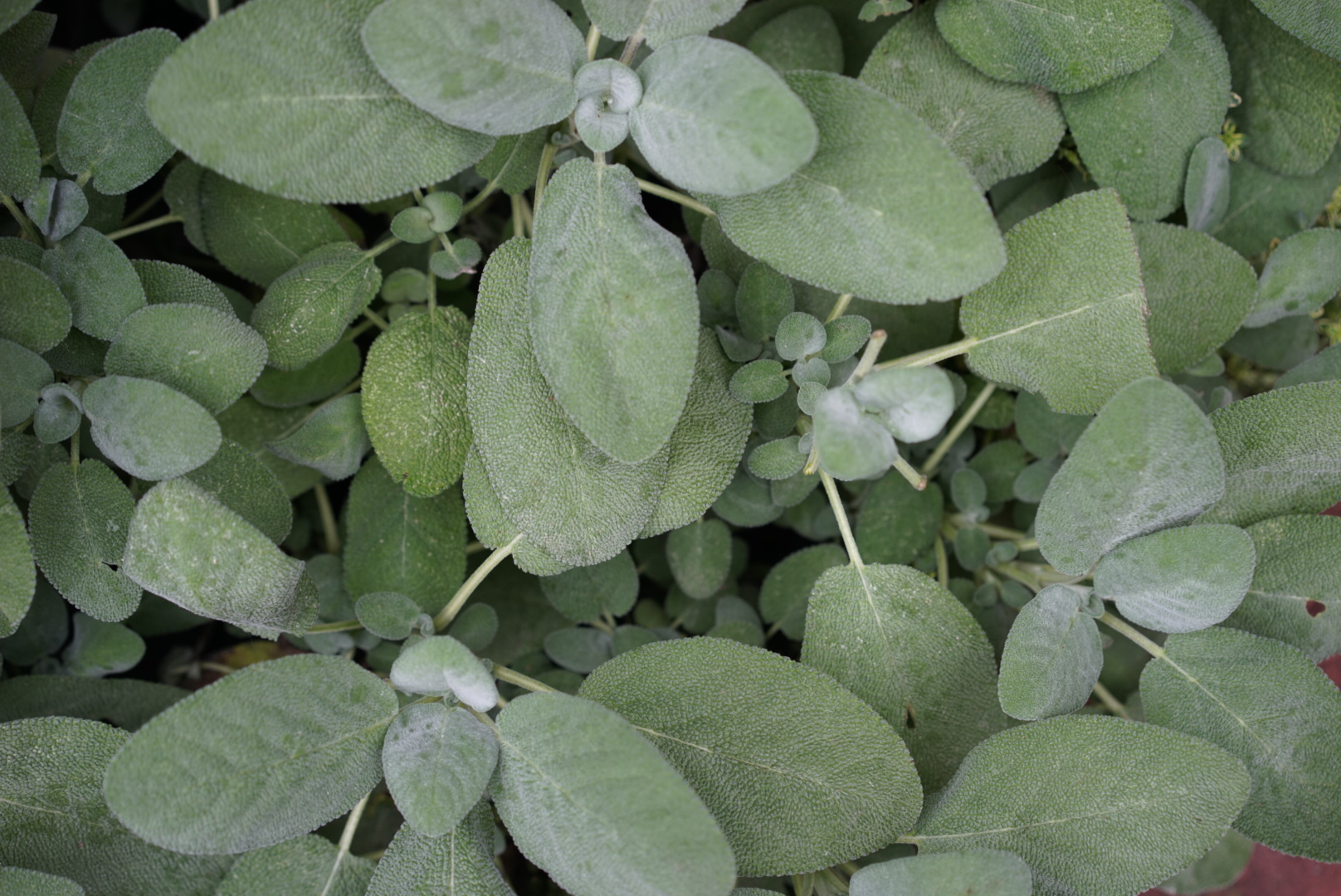 Larger oval leaves are beautiful in a landscape with a taste that many prefer to ordinary Culinary Sage. Plants rarely bloom but should be pruned regularly (except during late fall).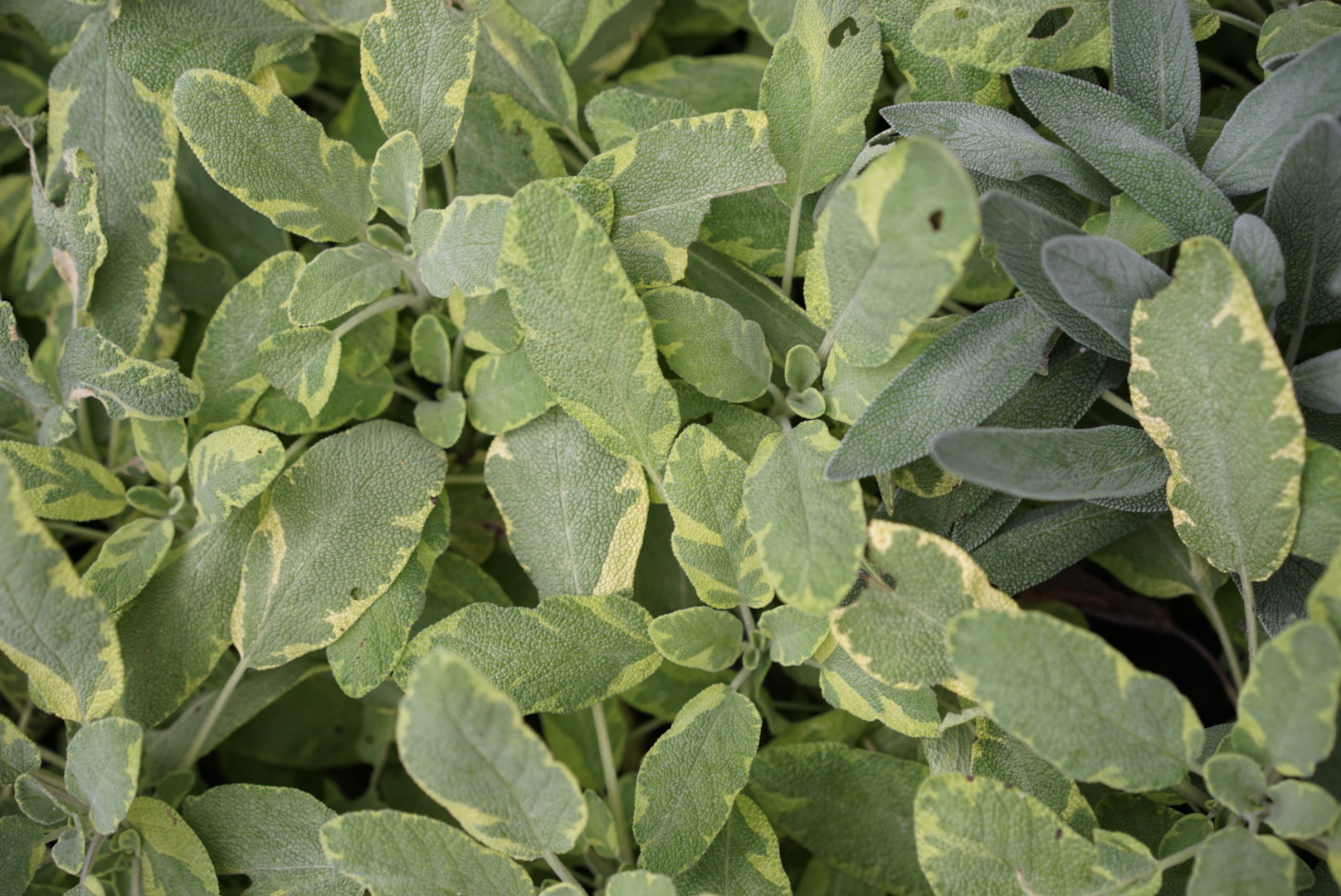 Can be used in an ornamental landscape as well as a kitchen garden with a leaf shape similar to typical Culinary Sage. Plants look great alongside edible flowers like Violas and Pansies.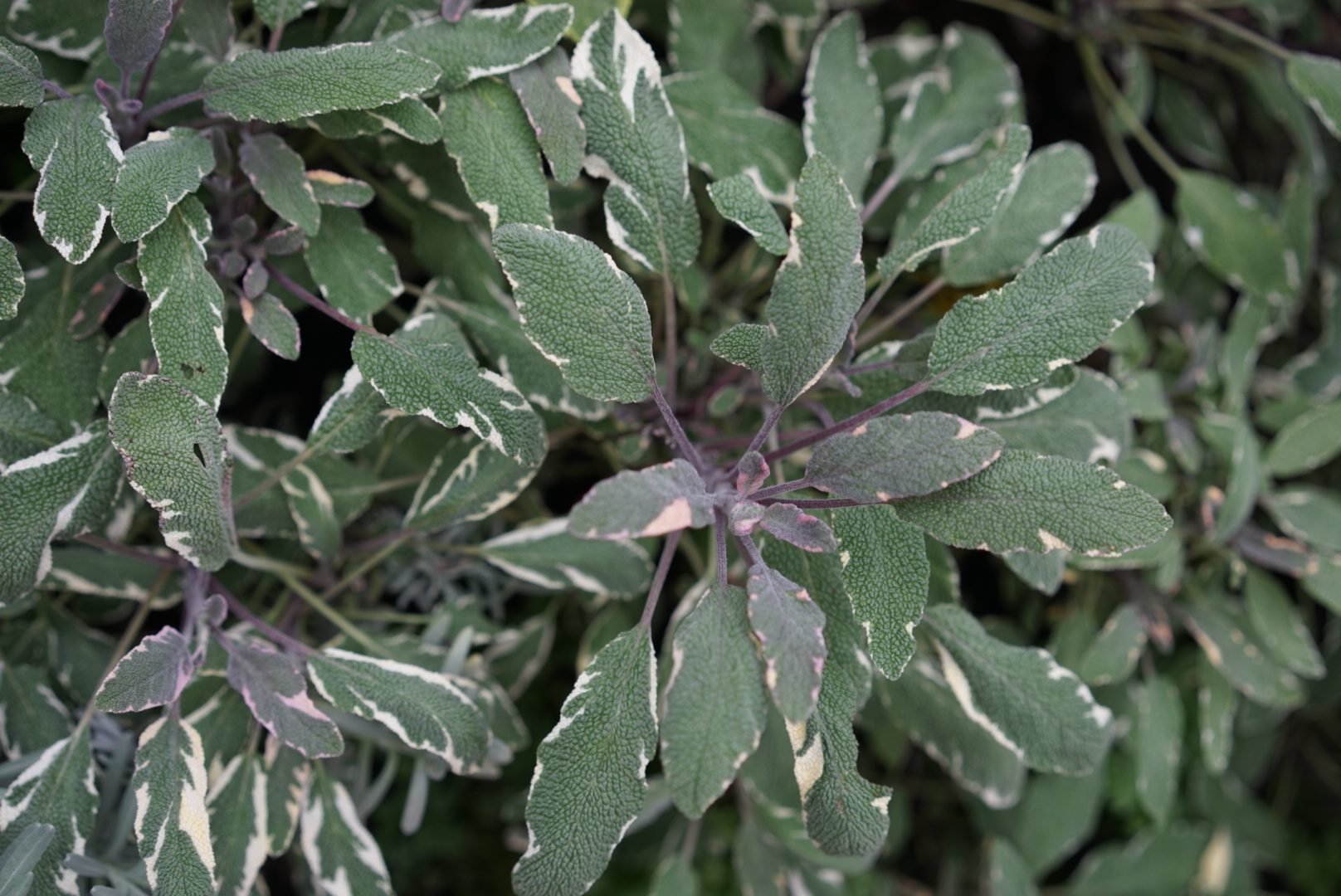 Beautiful in the landscape, slow to flower, & makes a beautiful garnish for 'Garden to Table' dishes

Sage is a perennial herb that will last at least two or three years in the garden. High fives for plants that keep coming back!
Be sure to use it regularly and prune new growth at least once per month. At the end of the growing season, hang Sage to dry so you can skip past the spice aisle all year long, even when you're preparing savory dishes that call for Sage throughout the winter.
Grown Sage? I'd love to know your wins and frustrations.
Got questions about growing? I'd love to hear those too!
Have you started your kitchen garden yet? Growing herbs is the simplest & most productive entry to kitchen gardening. And I'm teaching you the entire process in my new course. Check it out here.