Introducing Malabar Spinach: The New Kid on the Block!
There is always something new or unusual in gardening to keep you intrigued, and the malabar spinach plant definitely fits the bill!
Malabar spinach is a wonderful vining plant that was originally introduced to the American market back in 2006. It might be referred to as "spinach" because it has a spinach-like taste, but in actuality, it's a member of the Basellaceae family, which is a group of "flowering plants" that have some family members that vine (aka malabar spinach)!
Malabar spinach is a heat-loving warm-weather vegetable that is native to southwestern India and tropical Asia. It is known by several names such as:
vine spinach
creeping spinach
red vine spinach
Ceylon spinach
Vietnamese spinach
This beautiful plant has dark green succulent-like, oval-shaped leaves; white or purple flowers; vines that are either green or a deep reddish color; and dark purple berries.
Malabar spinach varieties
Malabar spinach comes in two varieties, Basella alba and Basella rubra. The Basella alba (from the Latin word for "white") variety has white flowers and green vines, while the Basella rubra (from the Latin word for "red") variety has purple flowers and red vines.
Both varieties produce the dark purple berries and bloom all summer long.
Malabar Spinach Benefits
Malabar spinach has an abundance of vitamins and minerals such as Vitamins A and C, iron, and calcium. It is a good source of folate, magnesium, phosphorus, zinc, and potassium, and it contains a high amount of protein.
Potassium benefits brain health and blood flow, all while lowering blood pressure. Vitamin A improves vision, and folate helps development of the fetal nervous system. Malabar spinach has the ability to improve sleep because of the high levels of zinc and magnesium.
Let's take a peak at a handful of the countless other health benefits associated with parts of the malabar spinach plant:
Malabar Spinach Leaves and Stems (Vines)
Malabar spinach is considered a succulent, meaning that its leaves store water and food through a thick gooey substance called mucilage. Mucilage is a great source of soluble fiber. It helps in detoxifying the body, as well as offering healing properties that particularly target the digestive and immune systems. In addition, the phytochemicals of this leafy green vegetable have been known to not only be high in antioxidants, but to help macular degeneration.
Malabar Spinach Flowers
Malabar spinach flowers grow on long jungle-like vines. The flowers are white or pink and appear on thick, branched spikes at the end of the vines, alongside the leaves. These flowers contain vitamin A, vitamin C, calcium, iron, and anthocyanin, a natural pigment that has antioxidant properties.
Asian traditional medicines use malabar spinach flowers as an antidote to poisons and to ease the pain and discomfort of labor.
Malabar Spinach Berries
Medicinal properties of malabar spinach berries are quite significant as they can help improve many aspects of your health. The berries are rich in antioxidants and Vitamin A, which contain certain cancer preventive properties. They are an excellent source of dietary fiber, which can help improve digestion, control blood sugar and blood pressure, and lower cholesterol. Lastly, the berries are super low in calories and low in carbs, helping with weight loss and low-carb diets!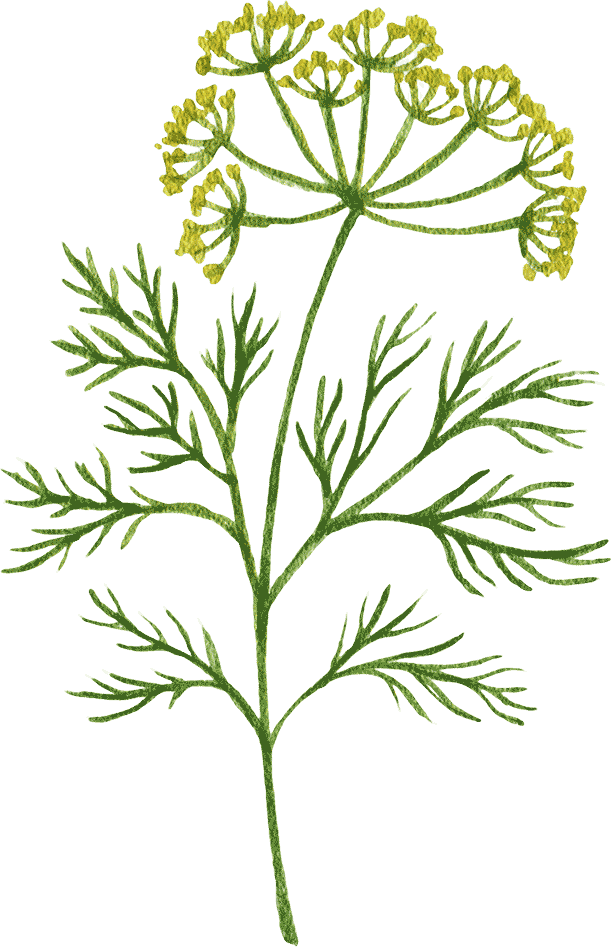 Bonus: when you eat spinach that has been heated, you will absorb higher levels of thiamin, zinc, calcium, iron, beta-carotene, zeaxanthin, and lutein, as they become more absorbable.
Malabar Spinach and Toxicity
As described above, you can eat every part of the malabar spinach plant. Therefore, it is safe to say that the plant is not toxic.
There are some concerns that malabar spinach contains the same plant compounds, or oxalates (oxalic acid), that are found in real spinach. Oxalic acid has the ability to bind to calcium and sometimes minerals like iron. Some worry that consuming high amounts of oxalates will contribute to the formation of kidney stones. Currently, there aren't clear answers as to whether malabar spinach has a high volume of oxalates or not.
*** Please note that if you have any health concerns or have a history of kidney stones, you should speak with your doctor about consuming this plant.
What Does Malabar Spinach Taste Like?
The flavor of malabar spinach has been described as a mild, spinach-like taste. In my own experience, I agree. To me, the flavor of malabar spinach is very mild. I also noticed that there is a difference in taste based on whether you are eating an older, or more established, leaf compared to a brand new, or smaller, leaf. The older leaves taste more like citrus and pepper, whereas the newer leaves have a very mild spinach flavor. In addition, the taste changes based on the soil moisture. If the soil is too dry, the leaves will have more of a bitter taste.
Malabar spinach flowers have a mild taste that is like a cross between spinach and chard. They have a crunch that adds texture, but they can be quite slimy.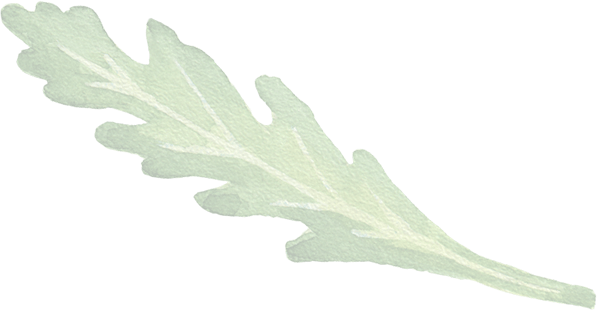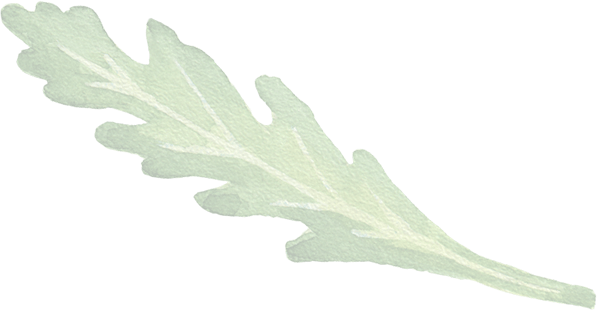 FOLLOW LAURA AND LEARN MORE ABOUT KITCHEN GARDEN EXPERT
Located in the Kansas City area, Kitchen Garden Expert is a pioneer in offering gardening services that focus on design, coaching, and maintenance. They're inspiring the garden life one malabar spinach plant at a time!
Malabar Spinach vs Spinach
In spite of their similar taste, there are big differences between malabar spinach and regular spinach. Here are a few differences:
Spinach is a cool season plant—it grows best between 25°F and 65°F. Malabar spinach is a hot season plant—it grows best in temperatures above 80°F.
Spinach is an annual plant, or a plant that germinates from seed, grows to maturity, and produces new seed all within one growing season or one year. Malabar spinach is a perennial plant in warmer climates, meaning it can live more than two years. It grows and blooms over the spring and summer, dies back in the autumn and winter, and returns the following spring.
Spinach grows to 14-16" tall. Malabar spinach is a vine that can grow up to 35' in one season. (Wow!)
How to Grow Your Own Malabar Spinach from Seed
Malabar spinach is a heat-tolerant vine. Seeds can be started indoors or directly sown outdoors. Indoor planting should be started 6 to 8 weeks before the last frost date, while sowing directly outdoors should be done after all danger of frost has passed and the night temperatures are above 60°F.
Before you plant, soak the malabar spinach seeds in water overnight in order to soften the tough outer coating and give them a great start to germination.
Plant your seeds about an inch deep in a bright, sunny location (aka full sun = six or more hours of sunlight), and in soil that is well-drained and nutrient-rich.
For direct sowing outdoors: plant seeds 1 inch apart in rows 2.5 feet apart. After the seeds germinate, thin the seedlings to 1 foot apart.
Can You Plant Companion Plants with Malabar Spinach?
Companion plants are great because they help attract pollinator insects, provide pest control, increase crop productivity, and come with a myriad of other benefits. Unfortunately, it is not recommended to plant companion plants with malabar spinach, which is a vigorous vining plant that has a tendency to be invasive in taking over the space (and other plants in that space) in which it is planted! Argh!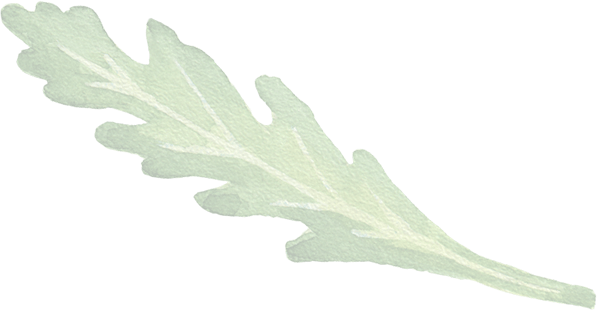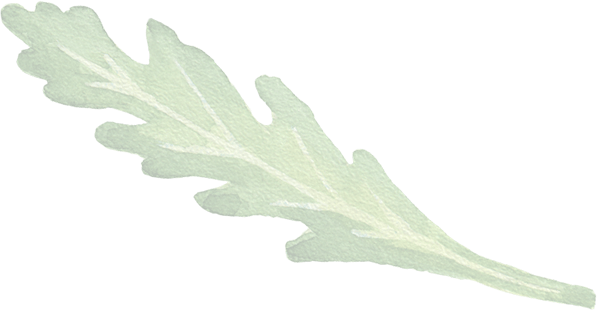 How to Care for Malabar Spinach
Malabar spinach is very easy to care for. This is a fast-growing vining plant that produces best when it is trellised. Growing up to 35 feet in one season is not uncommon.
Water
Water is super important to malabar spinach. If you don't water deeply and consistently, the spinach will flower and turn bitter. This spinach thrives in warm and moist conditions, which leaves them susceptible to some foliar fungal diseases. Use best watering practices of keeping the leaves dry and avoiding overhead watering to prevent these diseases.
Feed
When you grow malabar spinach for its dark green or purple-red leaves, a high nitrogen fertilizer to promote healthy leaf growth is recommended. After starting the plants in fertile soil in the spring, fertilize every 3 to 4 weeks throughout the growing season.
Protect
Unlike with just about every other leafy green, you don't really need to worry about pests with your malabar spinach. One of the reasons this plant is so low maintenance is because it's very resistant to most major garden pests!
shop Gardenary's favorite trellises for your malabar spinach
How do you know when malabar spinach leaves or berries are ready for harvest?
Malabar spinach is usually ready to harvest as early as 50 days from the time of planting, or when you see that a strong main stem has been established. Leaves of all shapes and sizes can be eaten at any stage, but smaller leaves are more tender and mild in flavor.
Berries are ready for harvest when they turn a dark purple color. You will know if you picked them too early if you get a stomach ache after snacking on them!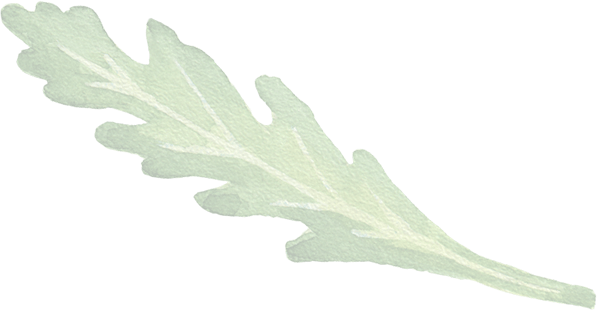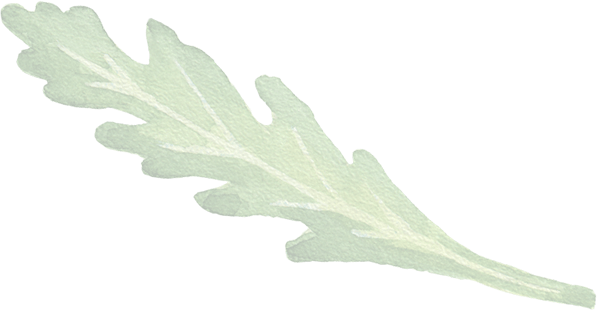 Think you have a black thumb? Regularly refer to yourself as "plant killer"? Take our Green Thumb Quiz to see where your gardening abilities really stand. Based on your results, we'll send you resources to help you set up your own growing space and grow your self as a gardener.
What to do with malabar spinach harvests
Malabar Spinach: The Culinary Star in the Garden
Malabar spinach can be eaten in a variety of ways. Eating raw leaves brings out a crisp, fleshy, thick leaf texture that adds citrus and pepper flavors to salads or works as a stand-alone vegetable. The leaves are also a great addition to soups, stews, and stir fries not only because of this unique flavor, but because they're a great thickening agent.
Malabar spinach berries are delicious! You can eat them raw and straight off the plant, make them into a jelly, or bake them into a pastry treat.
Simple Malabar Spinach Recipes
Now that you know all the ins and outs of the malabar spinach plant, how about some simple delicious recipes?! I love simple recipes because they're not only easy to prepare, but the ultimate reward is the true flavor of the ingredients. Here we go!
Malabar Spinach and Wild Mushrooms
Ingredients
8 cups malabar spinach
1 Tablespoon avocado oil
1 Tablespoon minced garlic
1 Tablespoon minced ginger
1 Tablespoon minced scallions
2 Tablespoons soy sauce
Salt and pepper to taste
1 cup dried assorted wild mushrooms, hydrated
Instructions
1. Wash leaves and spin-dry.
2. In a large saucepan or wok, heat the oil and add garlic, ginger, and scallions. Stir-fry for 3 minutes. Add soy sauce.
3. Stir in malabar spinach and mushrooms, and stir-fry for 3 minutes or until leaves are soft and wilted.
4. Taste and adjust seasoning with salt and pepper. Serve with steamed white rice.
Enjoy!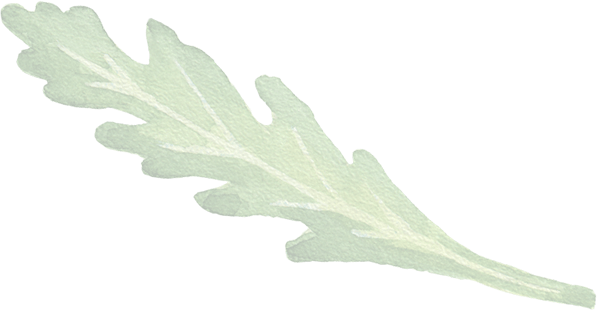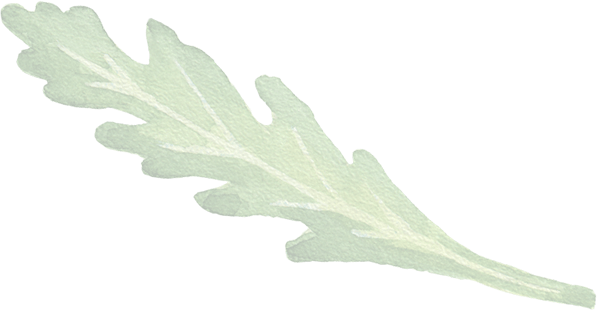 Malabar Spinach with Chickpeas
Ingredients
1 Tablespoon Himalayan salt
Extra virgin olive oil
3 1/2 cups cooked chickpeas
1/2 cup water
6 cups malabar spinach leaves
3 Tablespoons sweet paprika
1 bulb of garlic
Instructions
1. Cook the garlic in a saucepan with olive oil over medium heat until golden brown.
2. Add the paprika, malabar spinach, water, and Himalayan salt. Cook for five minutes.
3. Add the cooked chickpeas and cook for another five minutes.
Enjoy!
Malabar Spinach Mushroom Tofu Stir Fry
Ingredients
2 cups malabar spinach leaves
12 oz. fresh mushrooms
1/2 cup firm tofu, cut into cubes
2 teaspoons sesame oil
1 teaspoon fresh peeled, minced ginger root
1 Tablespoon garlic, finely minced
2 teaspoons soy sauce
2 teaspoons white wine
Instructions
1. Carefully wash malabar spinach leaves under cold water in a colander. Tear leaves into small pieces and set them aside to dry.
2. Clean the mushrooms and remove the stems. Slice the caps to a medium thickness and slice the stems.
3. Heat the oil in a skillet over high heat. When the pan is very hot, add the mushrooms, malabar spinach, and tofu.
4. Add the minced ginger and garlic, and saute for three to four minutes, stirring constantly.
5. Pour the white wine and the soy sauce over the mixture. Add salt to taste. Saute 1 more minute, continuing to stir, until the vegetables are hot. Serve right away.
Enjoy!
Meet the author, Laura Christine
Laura Christine — Kitchen Garden Expert
Laura is a Gardenary-certified garden coach with a background in naturopathy and over 40 years of gardening experience.
Her love of gardening started as a child, when she and her mother would garden together and she'd experience the rush of excitement that comes with picking that first cucumber for making pickles. She's passionate about using her garden experience now to teach others about growing their own food and how gardening can impact their personal health.
Her business, Kitchen Garden Expert, helps gardeners in the Kansas City area experience the joy of growing their favorite herbs, fruits, and vegetables in an organic and sustainable kitchen garden.
Follow Kitchen Garden Expert on Instagram and Facebook to see what Laura's growing now!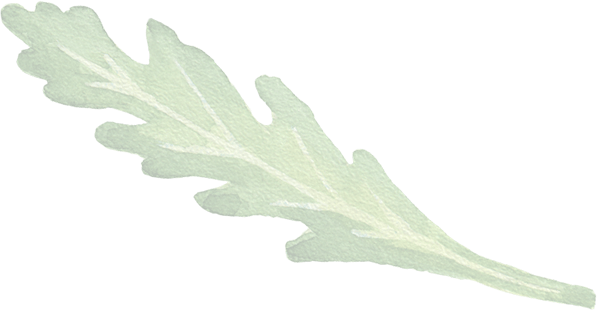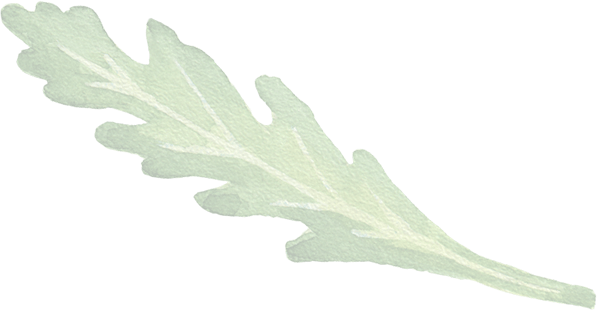 FOLLOW LAURA AND LEARN MORE ABOUT KITCHEN GARDEN EXPERT
Located in the Kansas City area, Kitchen Garden Expert is a pioneer in offering gardening services that focus on design, coaching, and maintenance. They're inspiring the garden life one malabar spinach plant at a time!
Learn more from our knowledgeable garden coaches