What Is Summer Savory?
Summer savory (Satureja hortensis) is an annual herb that attracts beneficial pollinators like birds, bees, and butterflies to the garden. This mint family member is native to the sunny slopes of the Mediterranean regions and has been grown for centuries not only for its fragrant blooms but its intense taste and health benefits.
Summer savory taste
In the taste department, summer savory is described as having a spicy aroma with a strong peppery flavor along with a touch of sweetness. Summer savory is usually added to mild dishes in order to give them a kick up in the flavor department! The intensity of this herb can be described as "savory"! (No pun intended! It actually means spicy or salty and not a sweet flavor.)
Summer savory vs winter savory
Summer savory and winter savory share the commonalities of both being members of the same family, being native to the same Mediterranean region, and being great substitutes for each other. However, there are some very significant differences, mainly in their duration in the garden, appearance, and flavor.
Duration
The plants themselves differ in that summer savory is an annual while winter savory is a perennial. Summer savory only lives for one season. It germinates from seed, then it blossoms, and then it sets its seeds before it dies back. Winter savory, on the other hand, is a perennial. Perennial plants do die back at the end of the growing season, but they produce new growth in the spring. Annuals last one growing season while perennials live year after year.
Appearance
Summer savory differs in appearance from winter savory. The summer savory plant grows lilac flowers and long, slender brown and green leaves, while winter savory (pictured below) has more oval-shaped leaves and grows white flowers.
Flavor
In the culinary world, summer savory is a more mild herb than winter savory. Summer savory is used in sausages, salads, or mild dishes. Winter savory has been described as having a bitter, earthy, almost pine-like taste. Since it loses its flavor when cooked, winter savory is generally not used in the culinary world.
Summer savory uses
I find it fascinating how many cultures across the globe use summer savory in their culinary and remedy traditions. Below are a few examples of how summer savory is used:
In France, summer savory is one of the main ingredients in the spice blend called "herbes de Provence." Herbes de Provence adds that popular and classic French flavor that has been used for centuries (recipe below!).
Bulgaria, in comparison, uses summer savory as a condiment. They mix it with salt, herbs, and paprika.
Germany enjoys summer savory with beans.
In the Middle East region, summer savory is a part of za'atar spice mixes.
Canadians like to put summer savory in their poultry dressing, especially at Thanksgiving time.
In the United States, summer savory has been used as a substitute for thyme. It can be found in different dishes such as beans, rice, meat, and everything in between.
Throughout history, summer savory has been used as a traditional remedy around the world for many health concerns. It was used to alleviate digestive complaints, infections, sore throats, and pain. In ancient Rome, it was believed that this aromatic herb was a natural aphrodisiac, which explains why it was used to make love potions. Its reputation was so powerful that European monasteries forbid the growth of the plant for fear the monks would fall under its spell!
In modern times, summer savory's astringent and antiseptic properties have been used in facial steams or baths for oily skin and as an antiseptic gargle. In addition, it can be found in teas, tinctures, and oils.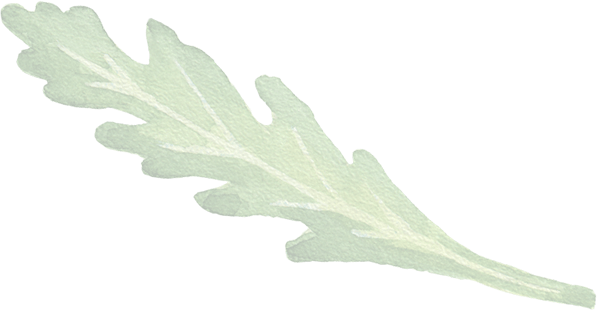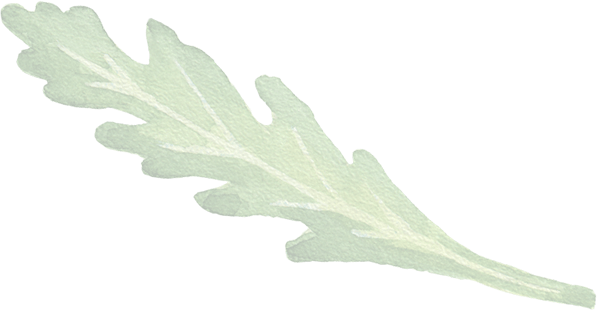 FOLLOW DR. LAURA AND LEARN MORE ABOUT KITCHEN GARDEN EXPERT
Located in the Kansas City area, Kitchen Garden Expert is a pioneer in offering gardening services that focus on design, coaching, and maintenance. They're inspiring the garden life one organic herb plant at a time!
How to Plant Summer Savory Herb
You rarely see fresh summer savory at a farmers' market, much less a grocery store. The best way to have it available is to grow it yourself. Summer savory is an annual that is not only a very fast-growing plant, but it is super easy to grow. Summer savory can reach heights of about 12 to 18 inches and span up to 30 inches wide. It thrives in full sun (6 to 8 hours of direct sunlight) and in rich, moist, well-drained soil. When planting, you can either direct sow summer savory seeds or you can plant seedlings.
Summer savory seeds can be started indoors approximately 6 to 8 weeks before the last frost date. Transplanting the seedlings can happen after they have two sets of true leaves, the danger of frost has passed, and outdoor temperatures have risen to at least 50 degrees Fahrenheit. Space seedlings 2 feet apart and keep the soil moist but not waterlogged.
Summer savory seeds can be directly sown after the danger of frost has passed. Plant seeds 3 to 5 inches apart and about 1/8 of an inch deep.
Can you grow summer savory from cuttings?
Yes, you can grow your summer savory from cuttings! This is a great growing option if you want to continue growing your plant indoors for the winter season. Choose a cutting between four and five inches long and make sure that all the leaves have been removed from the bottom half of the stem. Place the cutting in a glass of water and wait for new roots to form. Once the roots are about 2 inches long, you can plant them into containers. Make sure your soil is loamy and drains well.
What are good companion plants for summer savory?
Companion plants are plants that are grown in close proximity to other plants in order for them to benefit each other. Companion plants can offer many benefits to other plants such as providing shade, replenishing nutrients in the soil, deterring garden pests, and attracting beneficial insects.
Good companion plants for summer savory include beans, melons, onions, garlic, and tomatoes. While mentioning the good companions, I also have to point out the not-so-good companion for summer savory: cucumbers.
Master the art of growing your own organic herbs
Based on Gardenary's introductory gardening online course, Herb Garden Guide, this comprehensive guidebook will lead you through the step by step so that you know exactly how to grow all the culinary herbs you love right in your very own space.
How to Care for Summer Savory Plant
Summer savory is a low-maintenance plant. It is perfectly happy with minimal fertilizer, full sun, well-drained and moist soil, and regular pruning. It will grow into a mound-like formation reaching about a foot to a foot and a half in height. To keep summer savory growing and healthy, multiple plants will need to be spaced out about 2 feet apart. Keep each plant's height in check by cutting the stems, and continual harvesting of the aromatic leaves will encourage continual new growth.
Should you let summer savory flower?
Whether or not to let your summer savory flower depends on what you plan to do with it. If you prevent this herb from flowering, you will prolong the time you can harvest aromatic and intensely flavored leaves that can be used in a variety of recipes. On the other hand, if you let summer savory flower, you'll have a beautiful plant that will attract beneficial pollinators to your garden.
In addition to their beauty as edible decorations, summer savory flowers can be used in salads and a variety of dishes, such as this aromatic flower butter, which combines summer savory with other blooms like nasturtium, borage, and sage.
Aromatic Blossom Butter Recipe
Ingredients
1 stick (1/2 cup) unsalted butter - room temperature
1/4 cup aromatic petals, herb flowers, or other safe-to-eat flowers (i.e., rose petals, violet, borage, nasturtium, summer savory, etc.)
1/4 cup (or to taste) sweet marjoram, sweet basil, summer savory, thyme, and/or dill (optional)
Directions
Mix butter with flowers, petals, and herbs.
Put into mold or spread out to 1/4 inch on a plate.
Refrigerate.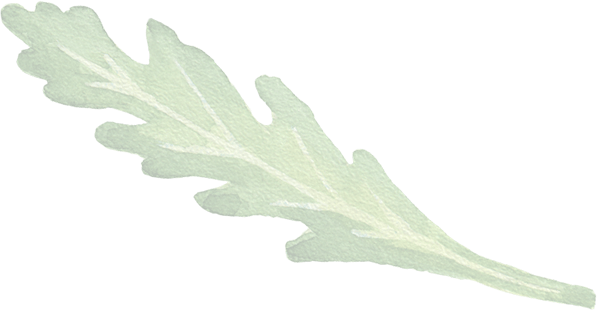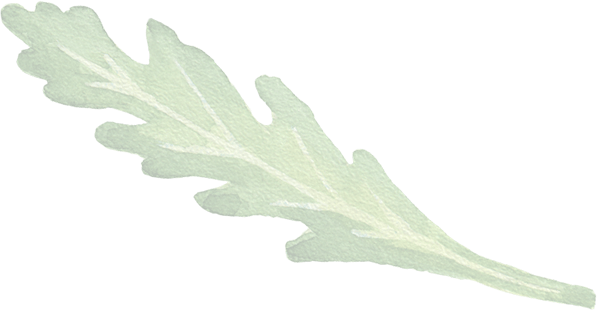 LEARN ALL THE TIPS AND TRICKS TO GROW YOUR OWN YEAR-ROUND SUPPLY OF HERBS
It's time to ditch those overpriced plastic containers of herbs from the grocery store. Join Gardenary 365 today to unlock our popular online gardening courses, Herb Garden Guide & Year-Round Herb Harvests. We'll teach you how to set up your own herb garden & grow enough for a 12-month supply of fresh & dried herbs.
How to Harvest and Store Summer Savory Herb
You can start harvesting your summer savory at different stages of plant growth. Snipping off the leaves when the plant reaches about five inches in height or cutting off the tops when buds are just beginning to form will provide fresh aromatic leaves. At the end of the summer, the plant's edible stems become woodier and more wiry. This is the best time to cut the stems for drying.
There are several options for storing summer savory. For a temporary option, you can store summer savory stems in a resealable bag in the crisper drawer of your refrigerator. They usually last a few weeks.
One of the easiest ways for long-term storage of summer savory is to dry it. This can be done using a food dehydrator, drying it in the oven, or doing it the old-fashioned way: tying the sprigs together and hanging them upside down in an area with moving air.
How to dry summer savory in the oven
Here are the steps to drying summer savory in the oven.
Preparation
Pick your summer savory stems in the mid morning to reduce the amount of moisture on the leaves.
Shake stems to remove particles and insects.
Make sure stems are as dry as possible (pat dry with paper towel).
Drying Steps
Set oven temp to no more than 212 F.
Remove leaves from stems.
Place leaves in a single layer on parchment paper on a cookie sheet.
Keep oven door ajar (allows moisture to escape) and let herbs stay in oven for 20 minutes, then turn them over.
Let them dry for another 10 minutes before turning off oven. Continue drying until herb easily crumbles in hand.
Store dried herbs whole and in an airtight container to keep the most flavor. Crumble when ready to use.
Summer Savory Spice Recipe
I have to admit, I'm a foodie! One of my favorite spice blends that contains summer savory is herbes de Provence!
Herbes de Provence Recipe
Ingredients
1 Tablespoon marjoram
1 Tablespoon basil
2 Tablespoons thyme
1 Tablespoon summer savory
1 ½ teaspoon lavender
1 Tablespoon rosemary
1 ½ teaspoon fennel (cracked)
1 Tablespoon oregano
Combine and store in airtight jar. (If you'd like a finer mix, you can grind it up in a food processor.)
This blend can be used on fish or meat before baking or grilling. Grind into a fine powder and sprinkle on popcorn!
Summer Savory Essential Oil
I love the fact that we have access to all kinds of essential oils, and I'm a big fan of diffusing different blends! Here are a few essential oil diffuser recipes using summer savory.
Herbal Harmony
2 drops summer savory essential oil
4 drops lavender essential oil
2 drops spearmint essential oil
Garden Blend
2 drops summer savory essential oil
2 drops peppermint essential oil
2 drops geranium essential oil
2 drops wild orange essential oil
Summer Woodland
3 drops cypress essential oil
2 drops Douglas fir essential oil
1 drop summer savory essential oil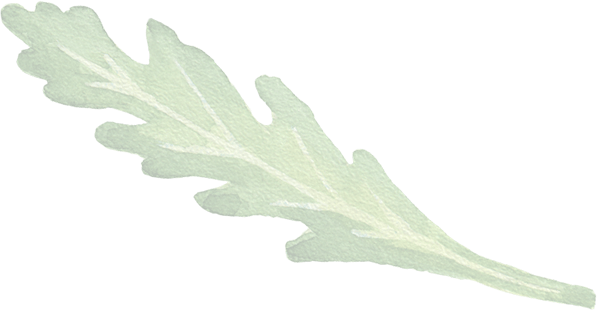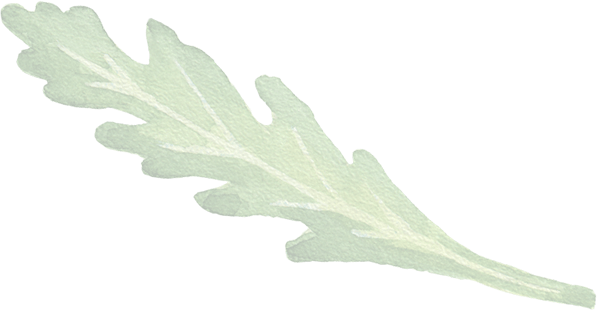 FOLLOW DR. LAURA AND LEARN MORE ABOUT KITCHEN GARDEN EXPERT
Located in the Kansas City area, Kitchen Garden Expert is a pioneer in offering gardening services that focus on design, coaching, and maintenance. They're inspiring the garden life one organic herb plant at a time!
Meet the author, Dr. Laura Christine
Dr. Laura Christine — Kitchen Garden Expert
Dr. Laura is a Gardenary-certified garden coach with a background in naturopathy and over 40 years of gardening experience.
Her love of gardening started as a child, when she and her mother would garden together and she'd experience the rush of excitement that comes with picking that first cucumber for making pickles. She's passionate about using her garden experience now to teach others about growing their own food and how gardening can impact their personal health.
Her business, Kitchen Garden Expert, helps gardeners in the Kansas City area experience the joy of growing their favorite herbs, fruits, and vegetables in an organic and sustainable kitchen garden.
Follow Kitchen Garden Expert on Instagram and Facebook to see what Laura's growing now!
Thanks to Dr. Laura for providing a picture of her winter savory plant.
Learn more from our knowledgeable garden coaches