Steel Is a Durable and Beautiful Raised Bed Kitchen Garden Material
When choosing materials for raised beds that will be used in a kitchen garden, we prioritize those that are natural, beautiful, durable, sustainable, and also affordable. Steel may not be the most affordable option out there, but you can't get much more durable than steel, which will quite literally last a lifetime.
My three favorite types of steel to use in garden designs are Corten steel (thanks to its weathered look), powder coated steel (which has a very sleek, modern feel), and galvanized steel (which is often your best budget option).
Here are some major benefits of using steel, if your budget allows:
Steel beds have thin sides, and this narrow profile allows you to maximize your growing area.
Steel is a sustainable resource.
The soil in a steel garden will warm up faster than a wood bed in the spring.
Steel is a food-safe material.
Both Corten and powder coated beds can withstand corrosion and won't chip, crack, or peel.
The color of powder coated beds can be chosen to coordinate with existing materials on your home.
Corten steel raised kitchen garden bed
What Is Corten Steel?
Corten steel (sometimes written as Cor-Ten steel for the trademarked brand) was developed to form that distinctive rusty, weathered appearance over time with exposure to the elements. Also called weathering steel or "atmospheric corrosion resistant steel", this material eliminates your need to paint or treat your raised beds with anything.
The surface of Corten steel oxidizes when it comes in contact with moisture, giving it that rusted patina, but unlike other metals, it seals itself once a certain amount of oxidation has occurred. That means it will never rust through. Depending on the weather where you live, Corten steel can take between six months to two years to fully develop its finished patina.
Corten steel raised garden beds have grown rapidly in popularity. Many of our Rooted Garden clients choose Corten steel raised beds for their earthy yet elegant beauty.
Powder coated steel raised kitchen garden bed
What Is Powder Coated Steel?
If you prefer a more sleek, modern feel than Corten steel, you might lean toward powder coated metal, which has a smooth finish but is equally durable.
Powder coating is an advanced technique for painting steel using colored polyester granules that are applied as powder and then baked onto the metal surface. This technique results in a smooth, uniformly applied coating far superior to regular paint.
Powder coating can be applied in a vast range of colors, giving you flexibility to match your raised bed finish to paint or trim details on your home for a seamless look.
Powder coated steel tends to have a slightly lower price tag than Corten steel.
Galvanized steel raised kitchen garden bed
What Is Galvanized Steel?
Galvanized steel has had a zinc coating applied to the surface of the metal to prevent the formation of rust. Many cattle trough containers are made of galvanized steel and make budget-friendly, food-safe options for raised bed gardens. I myself have a galvanized steel rolling herb planter on my back patio. (Download our Guide to Gardenary Raised Beds ebook for instructions on how to make this raised beds on wheels.)
Galvanized steel could give your kitchen garden a laid-back farmhouse look if Corten and powder coated steel feel too modern.
Is It Safe to Grow Vegetables in a Steel Container?
I get this question a lot—it seems many of you are concerned that the zinc used in the process of coating the steel will leach into your soil and contaminate your veggies. I can say with confidence that it is absolutely safe to grow edible plants inside of a steel container, whether that container is galvanized, powder coated, or weathered like Corten.
Steel itself is made from mined iron and is a sustainable and recyclable resource. Steel is often treated with zinc for durability, and while a small amount of zinc may seep into your soil over time, this will not impact the organic soil inside the bed. Zinc is a mineral that's naturally found in soil and is a plant micronutrient. You actually need to take in a small amount of zinc to survive, and guess what... so do your plants!
No amount of zinc taken up by the soil or the plants growing inside your steel beds will ever be enough to negatively impact you or be considered harmful.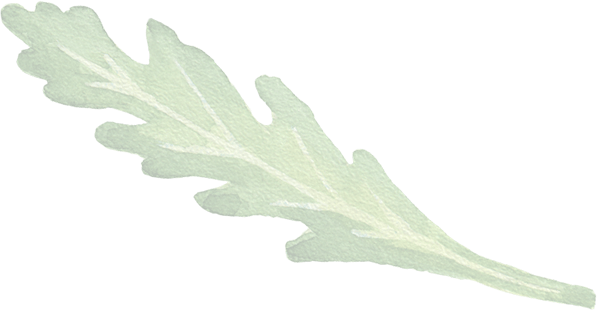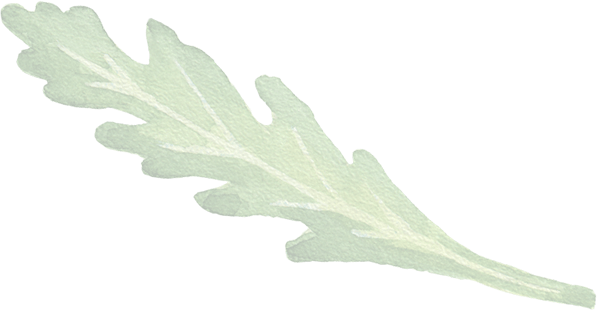 Do Steel Raised Beds Have Good Drainage?
Most of the steel raised beds you will find online to order are actually bottomless. As long as you choose a good soil that drains easily and line the bottom of your bed with a weed barrier to prevent soil from running out of the bottom every time you water, your bed will have ideal drainage and keep your plants happy and thriving.
Should you choose a steel bed that does have a bottom, it's simple enough to drill your own drainage holes every six inches or so to allow the water to pass easily through.
Shop Gardenary's Corten Steel Raised Garden Bed
Our steel raised beds assemble into a rectangular shape from four panels that lock together to form a solid plant container that provides maximum planting area.
Corten Steel planter beds do not ship pre-weathered and will arrive with the bare steel finish, which will have to weather over time to develop a golden brown rust color and texture.
Choose from 3 different sizes to fit your space.
Do Steel Beds Get Too Hot During the Summer?
When I first started designing kitchen gardens in Houston, I was intrigued by Corten steel but concerned that the material wouldn't do well over Houston's extremely hot summers. I had a client insist on Corten steel raised beds to match her beautiful fire pit, so I found a steel designer and had the beds installed in June. To my surprise and absolute delight, the garden beds thrived!
Here's the trick: Plant the edges of your steel beds with more heat- and drought-tolerant plants like herbs and flowers. The soil around the edges of a steel raised bed will be about 8°F to 10°F warmer than the soil closer to the middle (which will stay about the same temperature as in-ground soil in the warmer months). Put plants that are more sensitive to temperature and drying out in the middle of your raised bed. Following this planting plan has led to steel raised beds being some of our most productive kitchen gardens—yes, even in Houston!
Where Can You Buy Steel Raised Beds?
We currently have two Corten steel raised beds for sale in the Gardenary shop.
Birdies has a line of Corten steel raised beds called the Urban line. You can also find raised beds available at Edge Right, Gardener's Supply Company, and Veradek. If you'd prefer to create a custom design, search for steel designers in your area.
Shop Gardenary's Corten Steel Raised Bed Container
Our Corten Steel raised bed containers can be used on grass, gravel, patios, and even balconies.
Corten steel planters are shaped by folding to create a planter that uses no welding during the manufacturing process and assembles into a rectangular shape from five panels including an enclosed bottom with drainage holes.
Choose from 2 different sizes to fit your space.
Are Steel Raised Beds Heavy?
Steel beds can be quite heavy, especially if they arrive pre-made. In fact, I've installed beds that took four (sometimes even five) grown men to carry them off the truck and maneuver them into the yard. If you're going with steel, make sure you arrange for delivery, and if the bed is arriving pre-made, measure the narrowest part of the path the bed will have to travel to ensure it will fit through.
Shop Our Lightweight Aluminum Planters on Wheels
These aluminum planters are lightweight but super strong, making them ideal for growing on a raised deck or balcony. These containers are powder coated and safe for growing vegetables and fruit trees. The bottom of the containers have drainage holes and 4 locking casters.
Final Answer: You Can't Go Wrong with Steel Raised Beds
I really don't think you can go wrong with steel as a raised bed material. You'll be enjoying the beauty of your beds for decades to come.
If you're feeling stuck or intimidated over ordering the right raised beds or creating a garden in your landscape, you're not alone. Gardenary exists to give beginner gardeners a place where they can find all the resources they need to keep on growing.
If you're a DIY'er, my book, Kitchen Garden Revival, delves deeper into picking a location for your kitchen garden and then walks you through the planning, designing, and setting up of your raised beds, plus how to plant and tend your favorite edible plants.
If you're more an online-course-type of person, check out our popular course, Kitchen Garden Academy. Over eight modules, we walk you through the complete step by step to set up and grow in your own kitchen garden.
For maximum help setting up your own kitchen garden, find a garden consultant near you to come out to your space.
I'm confident that you're going to love having steel raised beds if you choose to install them in your outdoor space, and we've got tons of resources to help you build your own gardening haven and start growing!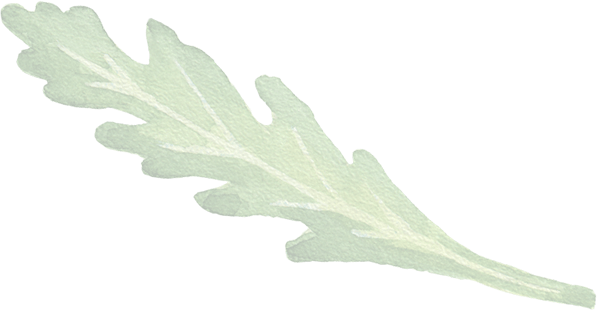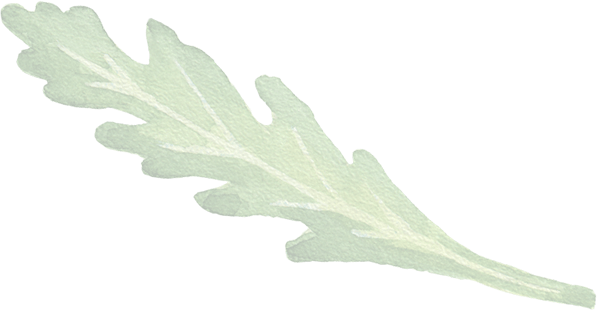 Learn how to design and install your own kitchen garden
Save the guesswork and follow a proven system to design your own beautiful, productive, and thriving kitchen garden, no matter your prior gardening experience.