Enjoy This Garden-Fresh Chimichurri Recipe
Years ago, I posted a picture on Instagram of my kitchen garden full of parsley and asked my audience what to do with it all. There were a million suggestions, but a few suggested making something called chimichurri.
Chimi-what?
I had to google it.
And I'm so glad I did.
The first chimichurri I made with only parsley, and oh my goodness, even the kids put the dip on everything on their plates that night and licked the bowls clean. The taste was so fresh and light. Chimichurri has since become one of my favorite dipping sauces for fresh garden vegetables, and it's so amazing when you make it with greens just harvested from the garden.
Chimichurri has traditionally been used as a sauce for steak, but you could also add it on chicken and salmon. If you're willing to branch out, you just might find that chimichurri is just what noodles, bread, and vegetables need to be finger-licking good.
Let's Look at the Ingredients for This Easy Chimichurri Recipe
The main ingredients for this chimichurri with cilantro come from the Apiaceae plant family, also known as the carrot family. Plants in this family include dill, parsley, cilantro, and carrots, of course.
I like teaching about the plant families because understanding these families is not just a great way to make sense of the kitchen garden—it'll also help you understand how to combine these ingredients in the kitchen too!
Learn more about the different plant families and how they grow
Kitchen Garden Revival brings you step by step to create your own beautiful raised-bed kitchen garden. In this beautiful book, you'll find everything you need to know to plan, plant, tend, and harvest more than you thought possible.
You Can Make Chimichurri with Cilantro or Other Herbs from This Family
You don't have to stop with parsley and cilantro for your easy chimichurri at home. You could add dill and even carrot tops.
Carrot family plants grow in the cooler parts of the year (spring and fall), so this dip is a great one to fill in when there's no basil for pesto or your other herbs haven't taken off in the heat of summer just yet.
Learn how to grow each of these ingredients in your own garden:
Here's the great news: Because these plants are all in the same family, they share pretty similar growing habits. Once you've grown one, you know more or less how to grow them all!
Ingredient Focus: Carrot Tops
When you grow your own carrots, you'll be able to enjoy using the carrot greens too. Not only are carrot greens edible, they're actually full of the same nutrition that's in the carrot's root. They taste like a combination of carrots and parsley.
If you've never felt a desire to eat carrot greens from store-bought carrots, it's probably because they look horrible by the time you bring them home (if the greens are even still attached). If you were to pull carrots straight from the garden though, those greens would be so fresh and delicious. The more you grow in your kitchen garden, the more you get to enjoy the fullness of the foods rather than just the orange part, like the typical little carrot that you get from the grocery store. (If you're not ready to commit to a full garden just yet, check out this fun indoor garden project to regrow carrot tops from the store. The resulting carrot greens are perfect for this chimichurri recipe.)
My favorite thing to do with carrot greens is to chop them up just like I would fresh parsley and toss them into soups. They also work well in pesto, and when added to this chimichurri sauce, the carrot tops combine with the herbs to make the dip so delicious.
Ingredients for Carrot Family Chimichurri
This chimichurri sauce uses carrot tops, parsley, and cilantro together to make a delicious and fresh dip.
1/2 Cup carrot greens, finely chopped
1/2 Cup parsley greens, finely chopped
1/2 Cup cilantro greens, finely chopped
2-3 Cloves of garlic
3/4 Cups EVOO
Salt to taste
1/2 Cup white wine vinegar or fresh lemon juice
How to Make Carrot Family Chimichurri
Clean and finely chop your fresh garden greens.
Add EVOO to bottom of blender or food processor.
Add chopped greens.
Add sliced garlic.
Add lemon juice or vinegar.
Blend or process thoroughly until pieces are just 1/8- or 1/4-inch long and dip comes together.
Serve with fresh garden vegetables, pita bread, or crackers. Or add as sauce to steak, chicken, or salmon.
Enjoy!
Once I made this delicious dip, it was pretty much chimichurri for every spring meal. Thanks for being here and bringing more of the kitchen garden into your kitchen, one dip at a time!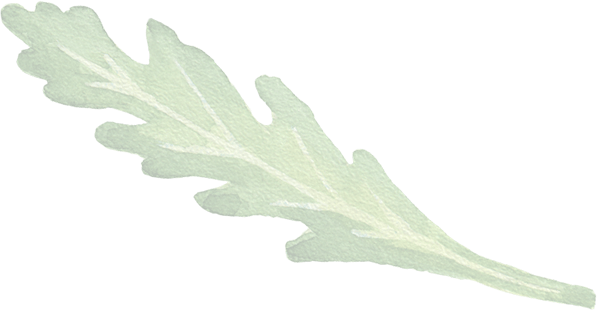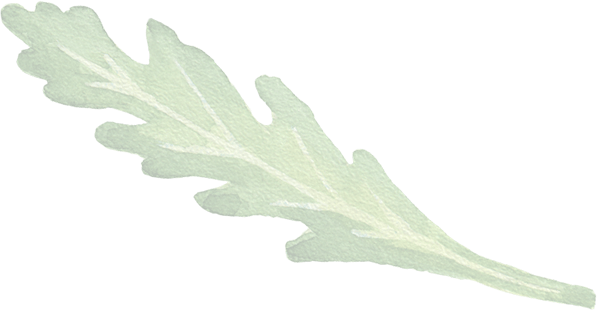 Learn more about how to bring garden-fresh ingredients into your meals
In this online gardening course, available with a Gardenary 365 membership, learn how to make garden-fresh drinks, sauces, salads, and cooked dishes with plants harvested from your garden.
Enjoy More Garden-Fresh Recipes