Still Looking for a Gift for a Garden Lover?
Online orders delayed?
Forgot to get a gift for your sister's daughter's boyfriend who's joining you for Christmas?
Just need a hostess gift for all the holiday parties this weekend?
No worries—I've got you covered with unique garden gifts for everyone on your list!
A Rosemary Bush Is the Perfect Last-Minute Host Gift
A potted rosemary bush might just be the perfect host gift for every holiday party and the cutest mini Christmas tree (or Hannukah bush!) you'll ever see! Decorate the fragrant rosemary branches with mini ornaments, or just wrap a bow around the pot and call it a day. This rosemary bush is the gift that will keep on giving.
Pick up a plant at your local Whole Foods or Costco, and point your lucky giftee to my tips to keep the plant at its healthiest for seasons to come.
The Best Easy Gift Idea for a Teacher, Coworker, or Neighbor
Looking for some gifting mintspiration? I mean, inspiration? Pot up a mint plant, tie a bow around the pot, and attach tips on how to grow mint and your favorite mint-based recipe (a mojito, perhaps... If you really like this person, you could even throw in the rum!) on cute little cards.
Supplies needed for this gift:
one terra cotta pot
fresh compost and topsoil mix
one peppermint or spearmint plant
a little piece of weed barrier cloth for the bottom of the pot (in a pinch, you can use a coffee filter)
Watch me put this gift together in this quick video.
Some other ideas for bonus things to include with this herb are a cute watering can, a pair of gardening gloves, or one month in Gardenary 365, our monthly membership that teaches new and intermediate gardeners how to grow herbs, leafy greens, and all the things.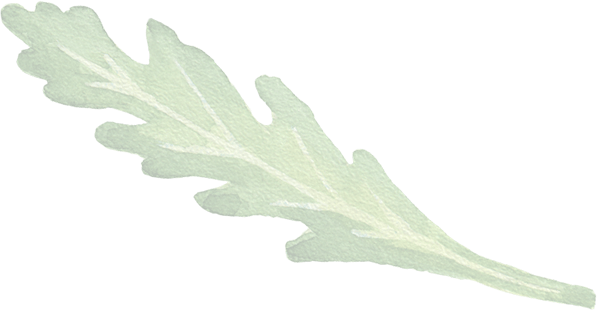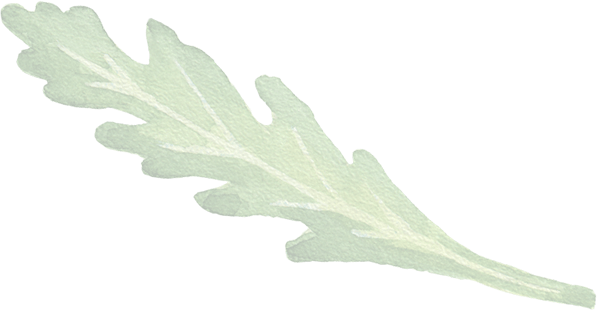 Give the gift of gardening with Gardenary 365
Gardenary 365 is a monthly membership and a gardening community wrapped into one. We drop new content every month to help members learn to grow whatever fruits, veggies, and herbs they want!
Dried Herb Wreaths Make Great Garden Gifts for Grandma
If the grandmothers in your life are anything like mine, they love things their grandchildren made themselves (or helped their parents make). A dried herb wreath is a fun and easy project for a gift giver who's got a lot of extra homegrown herbs lying around from a productive summer season.
These wreaths are beautiful and inexpensive and will make your gift recipient's home smell exquisite. Plus, why should you spend money on a plastic wreath that will end up in the landfill in a few months when you can make your own from the garden?
For this DIY holiday project, you'll need the following supplies:
A wire wreath form
Garden pruners
Floral wire
Lots and lots of dried herbs
Follow these steps to make this thoughtful present or watch me assemble one in this short video.
The Best Garden Gifts for Mom
If your giftee loves to garden but still doesn't have their own kitchen garden space set up yet, get them a copy of my book, Kitchen Garden Revival. Filled with beautiful pictures, this book brings you step by step to create your own beautiful raised-bed kitchen garden and then how to plant, tend, and harvest more delicious veggies than you ever thought possible.
Grab a copy on Amazon ASAP to guarantee arrival by Christmas.
Bonus: pick some gardening tools from this idea list to decorate the outside of your present (just secure each tool with ribbon) or to fill a little garden gift basket. Your garden lover will be so excited to get these tools dirty once their garden is all set up!
These Ebooks Are Perfect Gifts for Garden Lovers
We've got two instantly downloadable ebooks to take your gift recipient's gardening skills to the next level. Both books are ideal for beginner gardeners who need some quick success in the garden. Print these ebooks and add some binding, or just send them digitally with a message about how they're about to grow more delicious leaves than they ever thought possible.
The Herb Garden Guidebook details how to set up an herb garden and plant it full of delicious, organic herbs for both fresh harvests and preserving for year-round enjoyment.
The Salad Garden Guide walks you through absolutely everything you need to grow fresh, delicious greens at home. Tell your loved one to say goodbye to wilted grocery store greens and say hello to the crispest, tastiest salad they've ever tasted.
Organic Herbal Teas Are Unique Garden Gifts for Tea Lovers
If you have a lot of organically grown dried herbs like chamomile, mint, lemon balm, or calendula, make your own looseleaf teas and gift them in pretty little jars. Wrap a bow around the jar and write brewing instructions on a pretty little card.
Here's how to make mint tea.
Plant Cuttings Are the Ultimate Gifts for Garden Lovers
One of the easiest ways to share the garden is to just snip a few stems of your favorite herbs, pop them in a glass of water, and tie a ribbon around it—that's it! You're done!
You can use a mason jar, a holiday-themed mug, or any old glass container you have lying around. Add a hand-written instruction card for encouraging root growth and planting to your ribbon for that personal touch, and voila!
Here's how to root rosemary cuttings, mint cuttings, and African blue basil cuttings. The process is so quick and easy to replicate with all kinds of different types of herbs! Free plants are the best plants after all, right?
Hope These Unique Garden Gifts Ideas Inspired You!
And that's a wrap! I hope you're inspired by some of these easy gifts to share the garden this season.
Love and warmth from my kitchen garden to yours,
Nicole
Some of the links in this post are Amazon affiliate links, meaning I make a small profit if you click on the link and purchase the item. All opinions remain my own.